Login to our Client Area at https://cms.vervehosting.com/clientarea.php

Click the box labeled "Domains."




Find the domain you need to update and click the button labeled "Active" in green text.




Click the "Contact Information" box under Overview.




Enter the new contact information.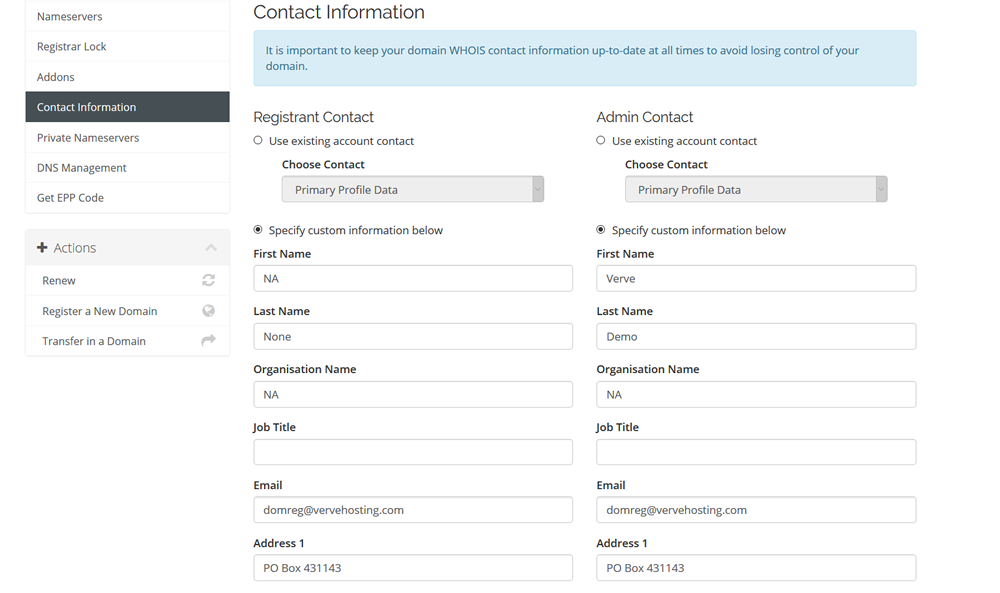 You will receive an email to the address listed in your contact information asking you to confirm the update.

If you changed the name and email address of the contact both the old and new contact will receive emails asking them to confirm the change.

The contact update will not be completed until all of the confirmation emails receive a response.